---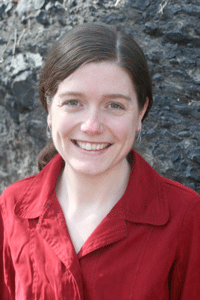 Education:

Ph.D. University of California, Berkeley, CA, Molecular and Biochemical Nutrition; May 2007            
B.S.  Temple University, Philadelphia, PA, Biochemistry; May 2000             

Research Interests:

The present challenges facing our environment are often hidden threats that through long term or intermittent exposures reshape ecosystems often leading to decreased diversity and loss of important functions and services.  Trying to understand the causes of an impaired ecosystem or the effects resulting from chronic exposure to a pollutant is not straight-forward and requires innovative approaches.  Ecotoxicogenomics is an emerging field in ecotoxicology that applies genomic technologies such as DNA microarrays to understanding the effects of pollution at the molecular level.

My research focuses on applying genomics to better understand sub-lethal effects of environmental pollutants and uncover molecular biomarkers that can be used to detect environmental pollutants and understand their bioavailability. 
Selected Publications:
Poynton, H.C., Taylor, N.S., Hicks, J., Colson, K., Chan, S., Clark, C., Scanlan, L., Loguinov, A.V., Vulpe, C. and Viant, M. R.  Metabolomics of Microliter Hemolymph Samples Enables an Improved Understanding of the Combined Metabolic and Transcriptional Responses of Daphnia magna to Cadmium. Environ Sci Technol. 2011 Mar 18; 45(8): 3710–3717.
Poynton, H.C., Lazorchak, J., Impellitteri, C., Smith, M.E., Rogers, K., Patra, M., Hammer, K., Allen, J. & Vulpe, C. (2011). Differential Gene Expression in Daphnia magna Suggests Distinct Modes of Action and Bioavailability for ZnO nanoparticles and Zn ions. Environ Sci Technol. 2011 Jan 15; 45(2): 762-768.
Poynton, HC and Vulpe, CD. Ecotoxicogenomics: Emerging Technologies for Emerging Contaminants. J American Water Resources Association, 2009 Feb; 45(1): 83-96.
Poynton, HC, Loguinov, AV, Varshavsky, JR, Chan, S and Vulpe CD.  Gene expression profiling in Daphnia magna Part I: Concentration Dependent Gene Expression Profiles Provide Support for a No Observed Transcriptional Effect Level in Daphnia magna.  Environ Sci Technol, 2008 Aug 15; 42(16): 6250-6.
Poynton, HC, Zuzow, R, Loguinov, AV, Perkins EJ, and Vulpe CD.  Gene expression profiling in Daphnia magna Part II: Validation of a copper specific gene expression signature with effluent from two copper mines in California. Environ Sci Technol, 2008 Aug 15; 42(16): 6257-63.
Perkins, EJ, Denslow, N, Chipman, JK, Guiney, PD, Oris, JR, Poynton, HC, Robidoux, PY, Scroggins, R, Van Der Kraak, G.  Application of Genomics to Assessment of the Ecological Risk of Complex Mixtures.  In Genomics in Regulatory Ecotoxicology: Applications and Challenges; Ankley, GT, Miracle, AL, Perkins EJ and Daston, GP Eds.; SETAC Press: Pensacola, 2008, pp 87-122.
Poynton HC, Varshavsky JR, Chang B, Cavigiolio G, Chan S, Holman PS, Loguinov AV, Bauer DJ, Komachi K, Theil EC, Perkins EJ, Hughes O, and Vulpe CD.  Daphnia magna Ecotoxicogenomics Provides Mechanistic Insights into Metal Toxicity. Environ Sci Technol, 2007 Feb 1; 41(3): 1044-50.