Van Leeuwenhoek´s scientific life
INTRO in Dutch


Van leeuwenhoek (1632-1723) was een eenvoudige Nederlander met een goed ontwikkeld gezond verstand. Hij was zeer nieuwsgierig van aard en geen geleerde maar lakenkoopman, die lenzen gebruikte om de fijne weefsels te bestuderen op hun kwaliteit. Volgens de overlevering had hij het glasblazen als jongen geleerd van een marktkoopman in Amsterdam. Toch, of misschien wel juist door dit alles, ontdekte hij ("in zijn achterkamertje" in zijn geboortestad Delft) iets echt geheel nieuws met zijn zelfgeconstrueerde microscoop: bacterien ("dierkens die haar aardig beweegden"),de werking van gistcellen, spermacellen, en (deels) het bevruchtingsprincipe van planten en dieren en de mens. Ook was hij de eerste die een nauwkeurige bestudering maakte van de structuur van kristallen. Zijn stadsgenoot Reinier de Graaf,ontdekker van de zogenoemde follikels, introduceerde hem bij de Royal Society te Londen. Door zijn ontdekkingen werd de microscoop tot een verlengstuk van ons waarnemingsvermogen en onze manier van denken en handelen veranderde. Dit is alleen vergelijkbaar met de uitvinding van het wiel. Belangwekkend genoeg voor een bezoekje aan Delft van de engelse koning, Tsaar Peter de Grote, Leibnitz, Spinoza en andere groten uit zijn tijd. Zij bleken overigens wel moeite te hebben om door zijn kleine microscoop te kunnen kijken en sommigen hebben lang gedacht dat van Leeuwenhoek maar wat verzon over zijn "kleine dierkens".
Hij ging op zijn eigen manier in tegen de gevestigde religieuze en wetenschappelijke opvattingen. Hij herriep zijn bevindingen niet (zoals Galileo wel deed onder druk van de Clerus).
Hij gaf wel ruiterlijk toe als hij iets niet juist had gezien, en verbaasde zich voortdurend over mensen die meenden dat het leven uit stof zo maar kon ontstaan. Van Leeuwenhoek bleef dit herhalen tegen over de gevestigde en verkalkte orde van wetenschappers uit zijn tijd namelijk dat hij inderdaad bacterien waarnam, hetgeen volgens niemand kon, men lachte hem uit. Leeuwenhoek ging, als amateur in de wetenschap, toch gewoon door, en heeft gelijk gekregen. Dank zij hem is de (medische) wereld beter af, dat is zeker. De man heeft eeuwigheidswaarde ook internationaal - De grote Louis Pasteur citeerde circa 150 jaar later van Leeuwenhoeks' waarneming over het gistingsproces (bier) dan ook zeer terecht. Antonie van Leeuwenhoek wordt internationaal beschouwd als de laatste grote vertegenwoordiger van de Renaissance.
Antonie van Leeuwenhoek stierf, bijna 91 jaar, eigenlijk in het harnas: Nauwelijke enige uren voordat hij overleed schreef hij zijn laatste bevindingen aan de Royal Society. Maar wellicht het belangrijkste is dat van Leeuwenhoek (hij kon geen Latijn) in een niet wetenschappelijke en nog steeds zeer leesbare taal zijn bevindingen beschreef in zijn "ONTDEKKINGEN". Op die manier heeft hij alles toegankelijk gemaakt voor het grote publiek, liet ons meer dan 600 nauwkeurig getekende afbeeldingen (gravures) na en veranderde ons denken over de Natuur en haar Scheppingen.
Een man met een sterk autonoom karakter, kritisch, monodisciplinair met grote flexibiliteit en bereid om te leren van zijn ervaringen. De bibliotheek van de Technische Universiteit Delft (Tresor TU Delft) heeft de Send Brieven van van Leeuwenhoek laten digitaliseren [REF:TU Delft 92]
Antonie van Leeuwenhoek : Eenvoud is het kenmerk van het ware genie.

Introduction
The purpose of this essay is, throwing light on some of van Leeuwenhoeks´s less well-known experiments and observations and to provide a short outline of the life and times of "the father of microbiology and cellbiology" Antonie van Leeuwenhoek. A selection from the original etchings has been made and is presented on this site.
The information on this web-document is far from being complete. Exhaustive documentation and sources about Antonie van Leeuwenhoek and his works are available both in literature as well as on the web: see REFERENCES, [REF:UBA 70,73].
Further, it is mentioned that the Dutchman Jan Cornelis Mol (a microcinematographic artist, 1891 Venhuizen -1954 Heemstede, son of Cornelis Mol and Maartje Nobel) together with Dr. W.H. van Seters already produced a prestigious scientific film about Antonie van Leeuwenhoek in 1924, and in which they used a new technique to observe the bloodcirculation, living micro-organisms and crystallization of potassium- and other materials [REF: 81]. In 1930 the well-known Dutch cineist Joris Ivens presented this film on an exposition at Stuttgart (Germany).

Religion and Science
Throughout the centuries, discoveries have been made either to the honour and glory of God,to enhance military power, to the benefit of trade or both. Most of the scientists who laid the basis for the scientific age, including Boyle, Copernicus, Galileo, Keppler, van Leeuwenhoek, Huygens and Newton, believed in a personal God who revealed Himself in the Scriptures and answered prayers.

In many cases however, discoveries were neglected, denied or even put a ban upon them by the clergy. In the year 399 A.D., Socrates (born ± 470 B.C.) was charged by three fellow citizens of corrupting the minds of the youth, and of worshiping gods other than those of the city of Athens. He was judged guilty and sentenced to death by hemlock. Galilei Gallileo was summoned to Rome in 1633, being vehemently suspected of heresy and he had to abjure the principles of Copernicus, kneeling in front of members of the Inquisition.
At the onset of the Reformation, the Spaniard Michael Servetus (1509 or 1511-1553), theologian and the discovery of the Lung-blood-circulatory system is attributed to him, was one of the first Martyrs (De Trinitatis erroribus) because of his standing against the Trinity doctrine, formulated by Q.Tertullianus (155- ± 230 ? AD) [REF: 78]. Servetus was betrayed by John Calvin (1509-1564) to the Catholic Inquisition [REF: 65, 66] and he was burned on the morning of October 27, 1553. In words of Calvin himself : "I really do hope that Servetus will be sentenced to death, at least: Let the judges be as cruel as possible !"
Though, Renaissance could not stop the development of new scientific ideas. Dogmatic principles could not check anymore the progress of scientific curiosity in the minds of human beings. Interestingly enough this should remind us to the situation in the prosperous Islamitic world of the past : Already Islamitic philosophers (Avicenna,Alhazes, Hunayn ibn Ishaq, Rhazes) and the physician and philosopher Ibn an Nafis (1210-1288 AD) in Damascus, succeeded in finding that the lungcirculation was a closed system (see the images below).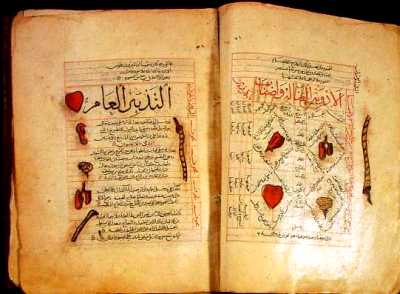 Canon Medicinae, Avicenna or Ibn Sina (990-1037) and descriptions of lungs,heart,brains and liver.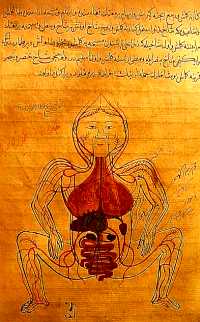 Human bloodcirculation, ± 1420.

Alhazan
Without Islamic science the European Renaissance would not have begun and come to maturity. Among them the famous Alhazen, probably the greatest of them all.
He has been frequently cited by Dutch scientist Christiaan Huygens, who studied and probably found a solution for the socalled Alhazen problem. It was not until 1997 that Peter M. Neumann proved the problem to be insoluble using a Compass and Ruler construction because the solution requires extraction of a Cube Root.
" Given a light source and a spherical mirror, find the point on the mirror were the light will be reflected to the eye of an observer."

The problem, which originates in optics, was first formulated in AD 150 by the Greek mathematician, Ptolemy. The problem has come to be known as Alhazen's Billiard Problem.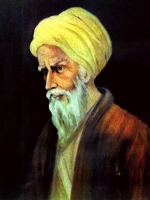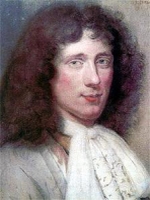 --------- Alhazen (965-ca.1039) - Christiaan Huygens (1629-1695)



[Compare: Oevres completes de Chr.Huygens. Royal Holland Society of Sciences and Humanities. Bibliographical notes on the Oeuvres Complètes (1888-1950)]






Alhazen has been considered as the father of modern optics[compare: Wikipedia Alhazen].

Abu Ali Hasan Ibn al-Haitham was one of the most eminent physicists, whose contributions to optics and the scientific methods are outstanding. Alhazen has had a profound influence on physical sciences in general, and on optics in particular. His influence can be traced in the works of great mathematicians like Keppler, Snell, Beeckman (!), Harriot, Huygens (!) and Descartes. Known in the West as Alhazen, Ibn aI-Hautham was born in 965 A. D. in Basrah, and was educated in Basrah and Baghdad.
In his writing, one can see a clear development of the scientific methods as developed and applied by the Muslims and comprising the systematic observation of physical phenomena and their linking together into a scientific theory. This was a major breakthrough in scientific methodology, as distinct from guess and gesture, and placed scientific pursuits on a sound foundation comprising systematic relationship between observation, hypothesis and verification. Alhazen is the first to show how an image is formed on the eye, using the camera obscura as an analog.
His greatest work was Kittab Al Manadir or Opticae Thesaurus Alhazani. This seven volume treatise on optics Kitab al-Manazir (written from 1015 to 1021) is possibly the earliest work to use the current scientific method. The ancient Greeks believed that truth was determined by the logic and beauty of reasoning; experiment was used as a demonstration. Alhazen used the results of experiments to test theories. The "emission" theory of light had been supported by Euclid and Ptolemy. This theory postulated that sight worked by the eye emitting light. The second or "intromission" theory, supported by Aristotle had light entering the eye. Alhazen performed experiments to determine that the "intromission" theory was scientifically correct.

So let us keep in mind that the early Arabic scientists were the direct pioneers of the European Renaissance. And it were many of them who brought to us the findings of the ancient Greeks (Aristotle, Plato and Galenus) in a time that religious dogma´s and scientific interpretations were absolutely independant from each other [REF:67].


Renaissance
In Western Europe the Scientific Revolution (1450-1750) [REF: 86] almost parallels the Renaissance. In particular the XVIIth century was the Age of Reason, a time of absolute monarchy, and the Age of Enlightenment. As the Renaissance flourished (from Macchiavelli and Leonardo Da Vinci,-Italy-, Newton - up to Huygens and van Leeuwenhoek in the Netherlands-) the scientific way of thinking changed drastically and influenced worldhistory profoundly. People of all social layers became more curious than ever before and started to ask independant questions [REF: 59] that could not (and would not) be answered by religious authorities [REF: 59, 60, 61]. According to Thomas Kuhn (1922-1996)[REF:74] the pre-paradigmatic phase of the natural sciences ended during Renaissance. In the XVIIth century, Antoni van Leeuwenhoek, the last amateur-scientist of the Renaissance, peered through a simple construction of lenses and screws and observed "animalcules" dancing through a drop of water [Animalcules: tiny beasties living all around us]. This was the first step toward recognition that microbes were the cause of infectious disease. Ever since this discovery, humankind has been fascinated with the microscopic world. To day,given once a decade by the Science Division of the Royal Netherlands Academy of Arts and Sciences [REF:56], a prestigious Leeuwenhoek Medal is awarded for outstanding contributions to the study of microbiology.




Discoveries and dissections ("Ontdekkingen en Ontledingen")
It is a general belief that Leeuwenhoek´s first 27 letters are either lost or unpublished. Nevertheless, this is a misconception. The truth is that most of these first 27 letters are still extant in manuscript and many of them have already been published in the early volumes of the Philosophical Transactions of the Royal Society. These letters are written in Leeuwenhoeks´s own hand [REF:75]. See figure below : letter 3a, Delft in Holland, 16 april 1674, to Henry Oldenburgh :


The main discoveries of Antonie van Leeuwenhoek are: red bloodcells (1673), infusoria (1675), spermatozoa (1677) and bacteria (1683).

Since van Leeuwenhoek´s discoveries, we humans realized that our world is teeming with science-fictionlike tiny little monsters beyond our eyesight. Moreover, through the ages it became clear that distinction between bacteria, plants and animals could not easily be applied. And as the theory of evolution (Charles Darwin 1809-1882), became accepted, the study of living organisms through the microscope became much more important.[REF: 90].

Referring to Antonie van Leeuwenhoek as the first human being observing life through the microscope is a historical fact, though saying he was the inventor of this "magnifying glass" is a misconception. Probably, one of the first who abusively mentioned van Leeuwenhoek as the "inventor of the microscope" was the Dutch political leader and historian mr. G. Groen van Prinsterer in 1852 [REF:38]. Brought up to business van Leeuwenhoek started as a merchant. Experts disagree when he became interested in microscopy. In this field he was "the untrained layman" and was not a teacher (see hereafter, Short Biography). In some biographies van Leeuwenhoek is described as "the janitor from Delft" but the term "janitor" is misleading. In Delft he was the owner of a fancy-wool shop and certainly used magnifying glasses to investigate the quality of textile. Further,he was a wine assayer, a city official and a surveyor in Delft. Antonie van Leeuwenhoek received only an elementary education and spoke only Dutch. However,in his works he frequently used official medical terms in latin. From his works it can be concluded that van Leeuwenhoek was acquaint himself with the scientific theories of his contemperaries (for instance: Hooke, Newton, Leibnitz, Boerhave, Huygens, Stevin, Harvey, Swammerdam). Though not being a professional scientist in the true meaning, his discoveries were not at all neglected as were suggested by some. On the contrary, the famous Herman Boerhave (1668-1738) himself mentioned van Leeuwenhoeks observations about the muscles and the semen in his works (see also Missive to Boerhave). These (posthume) works were translated in all European languages including Arabic.

BOERHAVE about van LEEUWENHOEK´s observations (Posthume edition by Johannes Grysius, 1745:SPIEREN-MUSCLES, MANNELYKEZAADS-SEMEN)


Unable to read English, van Leeuwenhoek was known to consult translators when he needed them [REF:4].On the otherhand, he was not very enthousiastic letting to translate parts of his work into latin.
Van Leeuwenhoek never published his method of how to grind his superb lenses, he used several microscopes of different quality and he used some method to improve the quality of his preparations saying :"Die ik alleen voor myfelf houde" [= "which I only keep for myself"]. By keeping his methods secret he remained throughout his long lifetime the sole occupant of the field he had created.

Antonie van Leeuwenhoek discovered organisms we now know to be single-celled, but Robert Hooke (1635-1703) was the first who described a cell. Van Leeuwenhoek observed the swarming of his animalcules but failed to observe their division. However the assertion that he could only reinforce the idea that they arose spontaneously [REF:51] is a misconception as will be pointed out here-after.

In 1839, nearley two centuries after this discovery cells were finally ackowledged as the ubiquitous units of life by the Germans Matthias Jacob Schleiden (1804-1881) and Theodor Swannn (1810-1882).


BLOODLESS animals


Aristotle was the first to introduce the term bloodless animals : the two major
categories in animal kingdom were blooded animals (red blood only) and bloodless animals.


Just about a few decades after the decease of van Leeuwenhoek (1723) an interesting case was published by Izaak van der Vinne in 1745, about an epidemic (diarrhoea) in the city of Kampen (The Netherlands) during the year 1736. In this rare book, Evert Valk, a physician, declared:

"Een geneeskundig verhaal van de algemeene loop-ziekte, die te Kampen en in de om-geleegene streeken heeft gewoed in 't jaar 1736 neevens een werktuigkunstige, en natuurkundige beschryvinge van de oorzaak, uitwerking en genezinge waar in word aan-getoond, dat dezelve, waarschynlyk, door bloed-loose diertjes, beschreven in de werken van Anthony van Leeuwenhoek, het werd te weeg gebragt, en door kwik voor-naamentlyk, uit-geroeid."

Meaning:

"A work on a disease in the city of Kampen (1736, The Netherlands ) which originated (caused) by " little animals". These ' bloedloze dieren' (bloodless animals, the Invertebrata) are- most likely- the little animals described in the work of Leeuwenhoek and they could be killed by treatment of mercury (quicksilver)."

Indeed, in this publication " GENEES KUNDIG VERHAAL VAN DE ALGEMENE IN ZWANG GEGAAN HEBBENDE LOOP-ZIEKTE...", the author uses the work of Leeuwenhoek in describing the disease, draws some (preliminary) conclusions about the cause of the disease, he warns "non-believers of van Leeuwenhoek to use a magnifying glass" and gives commentaries on the work of Anthonie van Leeuwenhoek and his findings. See image below:

In this work, Valk says that "he is convinced that the plague is also transmitted by the little animals already observed by van Leeuwenhoek and that these "little bloodless animals" can be found in dirty clothes, wool-sacks or hemp and thus can be transported from one country to the other, traveling on trade routes", not yet being conscious of the crucial role of the flea. [The bubonic and septicemic plague (black death,Yersinia pestis) is transmitted by the bite of a flea infected by these "little animals". Fleas, humans, and rats serve as hosts for the disease.]

Antonie van leeuwenhoek had a sanitary attitude, warned about filthy water in the city-canals and probably disliked smoking:
In a missive to Antonius Heinsius (Missive 106, 1696), van Leeuwenhoek declared that ("in trying to keep down his tooth-ache") he had become so ill by smoking a pipe that he could not stand anybody talking to him:

"Siekte door het tabacq rooken : Eer dat ick den pyp met tabacq half uitgerookt hadde was ick foo fiek .... ja foodanig dat ick niet konde verdraagen dat men my aansprak...."

In the same letter van leeuwenhoek described the immediate serious allergic reaction of a man after eating Salmon or any other fish ("sweatiness and his neck became red like blood").



TOP

The Impact

An analysis of the history of technology shows that technological change is exponential, contrary to the common-sense "intuitive linear" view. However, it lasted almost 200 years until the findings of van Leeuwenhoek could be improved with more sophisticated instruments.

Antonie van Leeuwenhoek, who lived in a time of discoveries without advanced chemistry, medical science or sophisticated technology, was an accurate observer. He tried to interprete his observations, without being dependant on the limited or erroneous ideas of his contemporaries, whether they were prominent scientists or common people. And he did not feel ashamed to study delicate matters such as the principles of reproduction.

He sometimes investigated objects in behalf of other scientists who could not study or publish their findings because,"they live in less liberal countries" (according to van Leeuwenhoek himself).

The discoveries made by van Leeuwenhoek did not end the believe in the Spontaneous Generation Theory : To some scientists (Needham 1745) it only served to enhance their believe in the Spontaneous Generation Theory [REF:48]-[REF:42].
The discovery of microorganisms by Antonie van Leeuwenhoek led some to speculate that these organisms might be the cause of disease, but the germ-theory of disease was developed by Robert Koch [REF:40] in the 1870´s while studying Bacillus anthrax.


Already from the very first moment Antonie van Leeuwenhoek sent his letters to the Royal Society in London, numerous articles are published since about Antonie van Leeuwenhoek and his works. According to some [REF:2], the genius of van Leeuwenhoek is, probably, the best thing that happened to mankind. His discoveries helped us make the world a better place to live in. The impact of the works of the "Father of Experimental Biology and Microbiology" to the scientific world of his time is difficult to estimate, but it was a significant breakthrough to stimulate a new wave of research. People became aware of another world crowded with innumerable tiny living creatures.
At the time of van Leeuwenhoek, who lived in the Dutch "Golden Age" and the rise of the Dutch East (and West-) Indian Company, the city of Delft was an important Centre of science and culture.



Johannes Vermeer, View on Delft, Schie-quay (In the middle: Shiegate and Old Church)
[Click on this image for a guided art history tour through this painting.]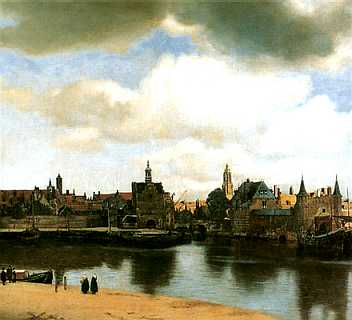 Doctors and apothecaries in The Netherlands would collect objects in the naturalia category as well as scientific instruments such as microscopes, to assist their studies. Van Leeuwenhoek took a keen interest in new ideas from scientists both in his own country and abroad, and exchanged objects and information with other collectors as can be read in his works.

To day, we can see the pathogens, which are invisible to naked eyes, with the vision invaluable gifted to us by van Leeuwenhoek and can fight against them. With future technology, we will be able to hopefully sort out and solve many other health problems, as well as environmental problems like pollution. The latest researches in DNA replication and unveiling of the genetic code are all thanks to that brilliant vision, first striking the eyes of the genius Antonie van Leeuwenhoek. TOP

The approach

In many publications the assumption is made that Leeuwenhoek´s fascination for microscopy was inspired with cloth-trade. On the other hand, it is told that after reading the book of Robert Hooke, Micrographia (1665), he became interested in microscopes. Already as a young and curious boy he might become interested in the new and popular branch of science, natural history, just like youngsters nowadays are intrigued by ICT and computers.
Antonie van Leeuwenhoek possibly started his favourite hobby during his residence in Amsterdam (1648-1654), at that time the city of the father of Jan Swammerdam, an apothecarian who owned a remarkable collection of Natural-History-objects and who stimulated young Antonie, as has been suggested by J. Van Lennep, W. Moll and J. Ter Gouw [REF:76]. Further it is mentioned that young Antonie van Leeuwenhoek learned the skill of glassblowing from a glassblower on a market at Amsterdam [REF : 88]


After his return to Delft (1654) van Leeuwenhoek continued his studies with the aid of self-made simple microscopes. Then, Antonie van Leeuwenhoek started to read carefully the works of Robert Hooke and systematically reran his experiments, as has been shown by Brian Ford [REF:4].

The best way to describe the works of Antonie van Leeuwenhoek is as follows: He used, by nature, an inductive approach (like Harvey). He started (somewhat arbitrary) with observations and measures, began to detect patterns and regularities, he sometimes formulated a hypothesis which he tried to verify, rather than formulating a solid theory. Though not always using a systematic approach, Antonie van Leeuwenhoek is credited for his lifelong and accurate attempts to quantify his observations and make it public.

In his works two basic principles can be seen:
[1] The structure of organic- and inorganic matter is based upon the same principle.
[2] In every organism (animal of plant) there is a close relationship between form and function.

Further, he emphasizes that (A) motility is the only available criterion for considering a microscopic object alive, and (B) the concept of the spontaneous generation is ridiculous ("a bad joke:Soo een roerlyck schepsel soude ontstaan uyt onroerlycke stoffe, dit soude een mirakel sijn").
In his missive of Jan 22th,1683, he was one of the first who mentioned the "struggle for life" principle.


In the beginning van Leeuwenhoek was a follower of the socalled dogma of the globulists : Every material (alife or dead) is build up of globules ; so bloodcells and yeastcells should consist of a unity of 6 globules. In finding "nothing but the truth" Antonie van Leeuwenhoek admitted chivalrously when he was wrong or made mis-interpretations.

Antonie van Leeuwenhoek, the amateur microscopist, was not prepared to draw logical scientific conclusions. He did not follow a systematic approach. But his concept was : careful observation, careful documentation, and the avoidance of premature conclusions.
Everything was worth studying: whether it was a drop of rainwater, pepperwater, seeds, wood, skin, open wounds, blood, brains, crystals, a beetle clashing against his window while doing his afterdinner nap, a hypothesis of Jan Swammerdam [REF: 59], Christiaan Huygens [REF: 86] -REF: 59], Boerhave or Harvey or an itch on his skin or his own stool. Van Leeuwenhoek observed nematodes, green algae, amoebae, infusoria, bacteria, the annual rings in wood, ovaria, muscles, bloodcells, fruit and seeds, insects and verms, frogs,crystals in wine and vinegar, pot-ash(=sodium) and much more.

Parasitoidism, Polyembryony, Pharmacological- and other experiments.

He was the first who observed the parasite Anisakis in the Hering: in a letter (Missive 96, Delft 1695) to Hendrik van Bleiswyk, van Leeuwenhoek warned about worms in a fresh hering, "Wormkens in de holligheit van de buyk van de haring."
Antoni van Leeuwenhoek described( for the first time correctly) the phenomenon of parasitoidism in insects in 1700. He drew a female parasitoid laying eggs in aphid hosts (Parasitism, REF: 37).
As early as in 1719 Van Leeuwenhoek discovered the phenomenon of polyembryony (more than one embryo) in an orange seed.

The first pharmacological experiments on nutmeg from the Moluccas (the most important trade of the Dutch V.O.C) containing the volatile oil, myristicine a psychoactive toxin, were performed by van Leeuwenhoek, around 1676. He frequently observed peppers in water, under the erroneous assumption that it had microscopic "spikes" to produce its effect on the tongue. Toxicological interest in nutmeg is of long standing. As early as 1676, Van Leeuwenhoek noticed that a volatile constituent of nutmeg killed or repelled mites.

Contamination
Van Leeuwenhoek traced the life histories of various animals, including the flea, ant, and weevil, refuting many popular misconceptions concerning their origin. However, van leeuwenhoek did not prove the cause-effect relationship between bacteria and diseases. As early as 1530, Gerolomo Frascatoro (1483-1553,Verona) an Italian, suggested that syphilis and other diseases could be contagious (transmitted by direct contact with an infected person, contaminated materials, or infected air).

Van leeuwenhoek, [though not yet familiar with the useful characteristics of the microflora in the tractus digestivus], mentioned the phenomenon of contamination. After observing numerous little animals in pond-water, van Leeuwenhoek himself speculated about the following in a letter to the Royal Society (Delft 28th june 1715, page 68, Dutch edition) :



"In case a man cleans his beer- and wine glasses in such a pond, then who knows, how many little animals could keep stick (on those glasses), from which some of them could be transported into our mouth;...."

Notwithstanding the fact that this is clearly a proof of common sense, nobody seriously payed attention to this remark, at that time !
Dominantion of a phenotypic trait in rabbits.
Almost 200 years before Gregor Mendel (1822-1884) wrote his short monograph, "Experiments with Plant Hybrids," van Leeuwenhoek published a missive 38 to Christopher Wren (july 16th. 1683, page 9. edited by Cornelis Boutesteyn ,´t Rapenburg, Leyden) about a peculiar aspect of inheritance. In this letter, Antonie van Leeuwenhoek was the first ever who draw attention to a hereditary dominant phenotypic trait in male rabbits, living in the sand-dunes of the Netherlands (cross-breeding a grey domesticated male X a whitish female wildtype). This was pointed out by Clifford Dobbel in 1915.
Cryptobiotic animals were documented by Anton van Leeuwenhoek (1702) , observing tiny life forms in sediment collected from rooftops. He dried the "animalcules" to preserve them, and when he later added water he saw the creatures (probably Rotifers) begin to move around [REF:85].
Anhydrobiosis : In 1702, Van Leeuwenhoek was the first to describe the phenomenon of anhydrobiosis in a species of bdelloid rotifer, Philodina roseola [REF:84].
He discovered for the first time that living cells are composed of 80% water. Antonie van Leeuwenhoek was the first to use the technique of microdissections on insects and "obtained results which are remarkable even by modern standards" [REF:41].

Furthermore, in 1702, van Leeuwenhoek reported to the Royal (Scientific) Society of London that he had observed "a little clear sort of light in the middle" of a fish blood cell he had been examining. This description of what was later called the cell's nucleus was the first suggestion that animal cells had an internal structure [REF:63].

Conjugation.
Leeuwenhoek was the first to observe (or rather descibed) the phenomenon of conjugation in Vorticella, though he misunderstood the process: erroneously he considered the nucleus to be "Ovaria".
Lucky enough for the world, he was not at all "influenced" by the usual academic theories of his days. Though not a professional scientist he had the right attitude: Only after critical verifying and repeating his observations he described his findings. Some of his observations are only now coming to light. Van Leeuwenhoek also may be credited with the establishment of a pioneering example of forensic microscopy [REF:4].

Gunpowder and Mineral objects.

Van Leeuwenhoek examined everything, ranging from samples of about 200 biological species to mineral objects and crystals; [he even experimented with the compound of gunpowder and advised a chief-commander of the French army to shorten the barrel of a gun "from 18 feet to 14 feet" in order to reach maximum effect].

Protozia, Bacteria and Spermcells.

Leeuwenhoek made accidental discoveries: tiny organisms, known today as protozoa, bacteria and spermcells. But the student Johan ("Louis") Ham ( Ham was elected as a Lordmayor of the city of Arnhem) was the first who discovered these "germs". Van Leeuwenhoek has never asserted that "human sperm is abundant of little infants" and he could become angry if others tried to mis-interpret his findings. He concluded (a novelty for his time) that fertilization occurred when the spermatozoa penetrated the egg.

He was able to work with full independence of theories of his fellow scientists and made sharp distinction between the empiricism and speculation that marked the sometimes chaotic world of seventeenth-century science. In opposition to the general belief that van Leeuwenhoek was the man who invented the "Homunculus idea" in spermcells, he was very sceptical about this. It was either a scholar that launced this misconception or Jan Swammerdam in 1658.

Robert Hooke (1653) and Malpighi (1653) exploited a compound microscope with three lenses in their anatomical or embryological research before van Leeuwenhoek. After a century this concept was improved by John Cuff.
Engraving of the "New Double Compound Microscope ", constructed and improved by Mr.John Cuff (± 1750), see Henry Baker [REF 80] and [The Gemmary Scientific Instruments].
However, van Leeuwenhoek was the first to see life under his microscope (with one simple spherical lens of suberb quality). In 1676 or earlier (NOT JUST 1683 when he described bateria in the plaque !)van Leeuwenhoek observed living things in pepper-water and wrote this discovery in a letter (9 oct. 1676) to Henry Oldenburg,(ca. 1620 - 1677) the first editor of the Royal Society's journal Philosophical Transactions, (see hereafter) and intentionally underestimated the total account. He called them 'animalicula', what we now call Protozoa from the greek "first animals". The arguments of Aristotle, and others about the Generatio Spontane were muted by the observations of Antoni van Leeuwenhoek. The first serious attack on the idea of spontaneous generation was made in 1668 by Francesco Redi, an Italian physician and poet.
A Critical remark on the work of contempararies.
Sometimes, to Antonie van Leeuwenhoek it was not unpleasant to criticize the work of other microscopists of his time. On following passage (Missive 57, 6 aug. 1687 to the Royal Society, pp 90) he was " not amused" by the work of a certain Johannes Fransiscus Griendelio, saying: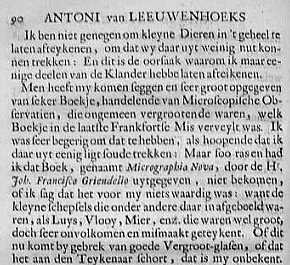 " People has told me and spoken highly about a certain book, dealing with microscopical observations, containing exceptionally magnified illustrations, a book that was put up for auction at the Frankfurtian fair. I was very eager to buy this book, hoping I could learn something. However, as soon as I had this book, named Micrographia Nova, edited by Mr. Joh.Fransisco Griendelio[REF: 89] , I saw that it was of no value : because the little creatures depicted in that book, such as the Louse , the Flea, the Ant etc. were large enough indeed, but they were drawn very imperfect and deformed. It do not know whether this is because the lack of qualified magnifying glasses, or it is due to the poor designer."

TOP

The first reaction

Van Leeuwenhoeks discovery of bacteria was not immediately accepted by scientists.
His letter to the Royal Society announcing the discovery of bacteria caused such doubt at the Royal Society that he had to enlist an English vicar, as well as jurists and doctors, to confirm that his report was based on true observations. Robert Hooke later repeated the experiment and was able to confirm his discoveries.


The Royal Society wrote a letter asking him if he would rent his microscope for few days. But Leeuwenhoek did not send his 'loving' instrument. To confirm Leeuwenhoek's reports, the Society appointed two scientists – Nehemiah Grew, the plant anatomist and Robert Hooke, the microscopist. They attempted to validate Leeuwenhoek's observations. First time they failed, casting doubts on his report. However, Hooke again tried using a microscope with 330 X (power of magnification) and confirmed Leeuwenhoek's success. Both scientists confirmed that their observations were similar to those described in the letters by Leeuwenhoek. Now, the Royal Society accepted Leeuwenhoek as a scientist and declared him as the discoverer of bacteria.
Antonie van Leeuwenhoek was elected a Fellow of the Royal Society of London in 1680. [REF:3]


Van leeuwenhoek refers to a letter he wrote to the Royal Society (1675) in which he says:

| | |
| --- | --- |
| | "When I observed for the first time in the year 1675 very tiny and numerous little animals in the water, and I announced this in a letter to the Royal Society in London, nor in England nor in France one could accept my discovery, and so one still does in Germany, as I have been informed." |
The reader has to realize that everything van Leeuwenhoek published and wrote to the members of the Royal Society was completely new, undiscovered and unknown, so in the beginning his observations were viewed with scepticism (even by Christian Huygens).
NOTE:

In a text (found on the Internet), it has been suggested that Hendrik Oldenburg, the Secretary of the Royal Society London could have written the following to Antoni Van Leeuwenhoek, in a letter Delft, Holland, 20th of October, 1676:

However, this letter has not yet been found (source: From the Boston Globe, Monday, Sept.21 1992 p.30. This is from the weekly Science column by Chet Raymo.).

Though the authenticity of this letter seriously can be doubted, it is certain there was an initial disbelieve in the findings of van Leeuwenhoek [Dobbel, 1958, REF: (17)]

Futher reading about this subject,click here: Doubts concerning the discoveries of Van Leeuwenhoek.

Underestimation of the amount of "little animals" in a Missive, oct. 1677
In a missive, written to William Brounker after the decease of Henry Oldenburg (Delft October 5th, 1677) Van Leeuwenhoek "confessed" to have underestimated intentionally the amount of little animals in a drop of pepperwater, otherwise the Lords of the Royal Society would not believe it (no credit) !

"Ik hebbe doorgaans in ´t geven van de atteftatie, de Heeren gerecommandeert, dat zy het getal maar half zoo veel zouden ftellen, als zy oordeelden te zien, omme redenen, dat het getal van de dierkens, in zoo een kleyne quantiteit water, egter zoo groot zoude zijn, dat het by veele geen credyt zoude vinden , want doen ik in mijn Miffive van den 9. October 1676. ftelde, datter in een droppel peperig water, meer dan 1000000. levende Schepfels waren, hadde ik het getal met waarheyt, wel agt maal zoo veel konnen begrooten. enz.
A.van Leeuwenhoek.
THANKS:
However, fourty years later Antonie van Leeuwenhoek, describing Barley in his Letter of June 12, 1716 (directed to "Cinck, Narrez, Rega and others") gives thanks for receiving a golden purse and a commemorative silver medal for his work, writing as follows :

"..the more so as my work, which I've done for a long time, was not pursued in order to gain the praise I now enjoy, but chiefly from a craving after knowledge, which I notice resides in me more than in most other men."

NOTE:
Official members of the Dutch government visited van Leeuwenhoek only once, at his eightieth.
One of these dignitaries wondered: "Should not we go to reward all this work ?".
The answer was:"Yes that´s what we all are saying, but why we don´t ?". They never did ![REF:76]